Craft Cocktails Detroit Style
     Craft Spirits Nation is a new television series that highlights the world of craft distilling.  Join our hostess, Lisa Fioritto, for a backstage pass into the world of these artisans and their work to produce great American craft spirits.
     We will examine the history of this industry, and learn about family traditions; such as David Landrum and Peter Bailey, the owners of Two James Distillery in Detroit, who named their company after their fathers.
     Our hostess will meet Rifino Valentine, who discovered while working on Wall Street that he also had a passion to create high-quality American spirits, and has been able to produce some of the highest-rated vodka and gins in the country.  Plus, the show will visit New Holland Artisan Spirits, a place where they not only produce award-winning product, but are turning the re-purposing of their oak barrels into a literal art form.
     Here is your opportunity for an inside look into one of the fastest growing industries in America! Belly up to the bar and get ready to enjoy some Craft Spirits Nation.
MEET THE CRAFT SPIRITS NATION HOSTESS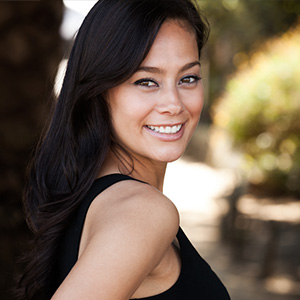 ---
Lisa is a professional model and presenter with a passion for her home state of Michigan, and a really good cocktail!  Lisa is excited to use her connections in the craft distilling industry to bring viewers behind the scenes to discover the stories and people creating this thriving culture.